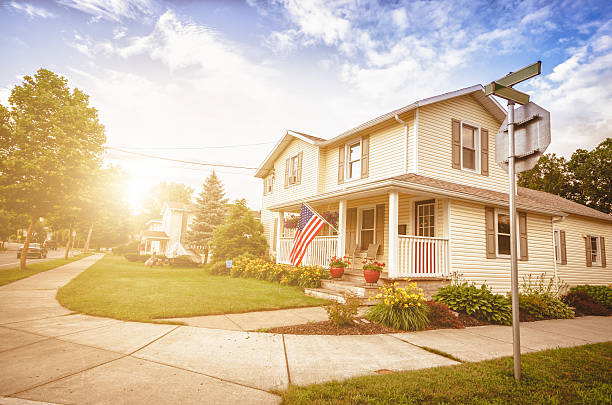 Tips for Finding the Right Cash Buyer for Your Property
Selling your property for cash can be an excellent way to quickly and easily get rid of a property that you no longer want or need. Cash buyers are typically able to close on a property much faster than traditional buyers, and they often buy properties in as-is condition, meaning that you don't need to spend time and money fixing up the property before selling it.
However, finding the right cash buyer for your property can be challenging. With so many companies and investors out there, it can be tough to know which one to choose. In this article, we'll provide some tips for finding the right cash buyer for your property.
Do Your Research
Before you even start contacting cash buyers, it's essential to do your research. Look online for companies or investors that specialize in buying properties for cash, and read reviews from previous clients. This will give you an idea of what to expect from each company and help you weed out any that don't have a good reputation.
Look for Experience
When it comes to selling your property for cash, experience matters. Look for companies or investors that have been in business for a while and have a proven track record of success. An experienced cash buyer will be able to navigate the transaction more smoothly and can provide you with valuable insights and advice.
Check for Accreditation
Make sure that any cash buyer you consider is accredited by a reputable organization like the Better Business Bureau. Accreditation shows that the company has met certain standards of excellence and that they take customer satisfaction seriously.
Ask for References
A reputable cash buyer should be able to provide you with references from previous clients. Don't be afraid to ask for references and contact them to ask about their experience with the company.
Get Multiple Offers
Don't settle for the first cash offer you receive. Get multiple offers from different companies and investors, and compare them carefully. Look at the purchase price, the terms of the sale, and the company's reputation before making your decision.
Beware of Scams
Unfortunately, there are scams out there that target homeowners looking to sell their property for cash. Be wary of any cash buyer who asks you to pay upfront fees, and never sign anything without thoroughly reading and understanding the terms of the sale.
Trust Your Gut
Finally, trust your instincts. If something doesn't feel right about a cash buyer, don't work with them. Selling your property is a big decision, and you want to work with a company or investor that you feel comfortable with.
In conclusion, finding the right cash buyer for your property takes a little bit of research and due diligence. By following these tips, you'll be able to find a reputable cash buyer who can help you quickly and easily sell your property for cash.